Curiosity Cabinet Poster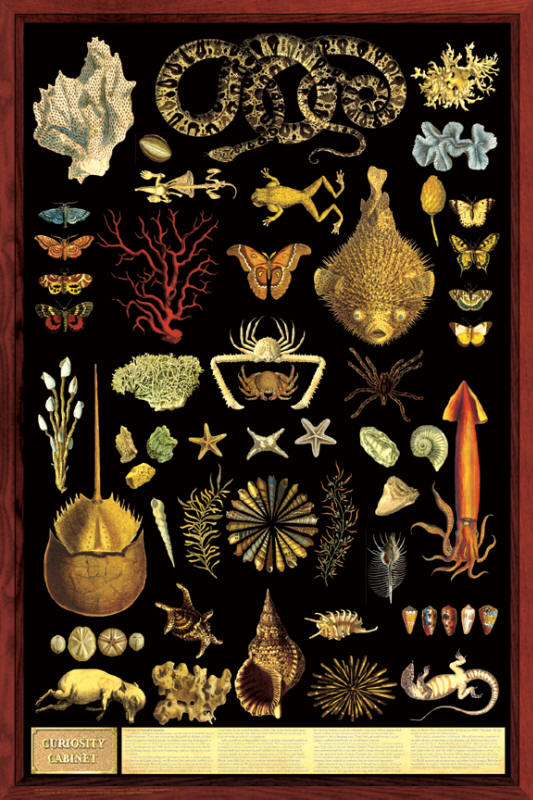 A901 - Curiosity Cabinet
Cabinets of natural curiosities were the precursors to modern natural history museums. They were essentially collections, displayed in cabinets, of interesting specimens found in nature, including everything from insects to seashells, to plants to fossils, to monstrosities – two-headed animals and the like. They began around 1500 in the courts of Italian princes, but by the following century they were flourishing – and not just in the courts of nobility.
Albertus Seba (1665-1736), a Dutch apothecary, had one of the most extensive collections of natural curiosities in Europe. He sold his first cabinet of curiosities to Russian czar, Peter the Great, who used it to start the Russian Natural History Museum. Items from his later cabinets can be found in the Zoological Museum in Amsterdam, the British Museum in London and the Natural History Museum in Stockholm.
Throughout his life, Seba commissioned artists to draw all the specimens in his cabinets as they would have appeared in life. He had them engraved and published them as a set of folios. This poster was created from those folios. It's a great tribute to the beginning of natural history museums of today.